The cases of Spinal Tuberculosis are increasing by the day. Globally, around 40% of spine infections are known to be Spinal Tuberculosis. When your body starts getting tuberculosis, it becomes difficult to perform regular activities like sitting, walking, or lying on the bed. Life becomes impossible because spine forms a major part of our back, starting from the base of the skull, moving down till the lower back.
When contacted, Spinal tuberculosis may cause the destruction of your intervertebral disk space, moving forward to damage your adjacent vertebral bodies. The common symptoms of Spinal TB as found in the patient's body system are mentioned as follows.
Chills.
Mild fever.
Pain in the back.
Spasm and stiffness of the muscles.
Local tenderness.
For the surgery to end successfully, it is important for the TB to be detected in the early stages. For this, you must visit the best TB spine surgeon in Delhi, who can help you with a proper consultation session.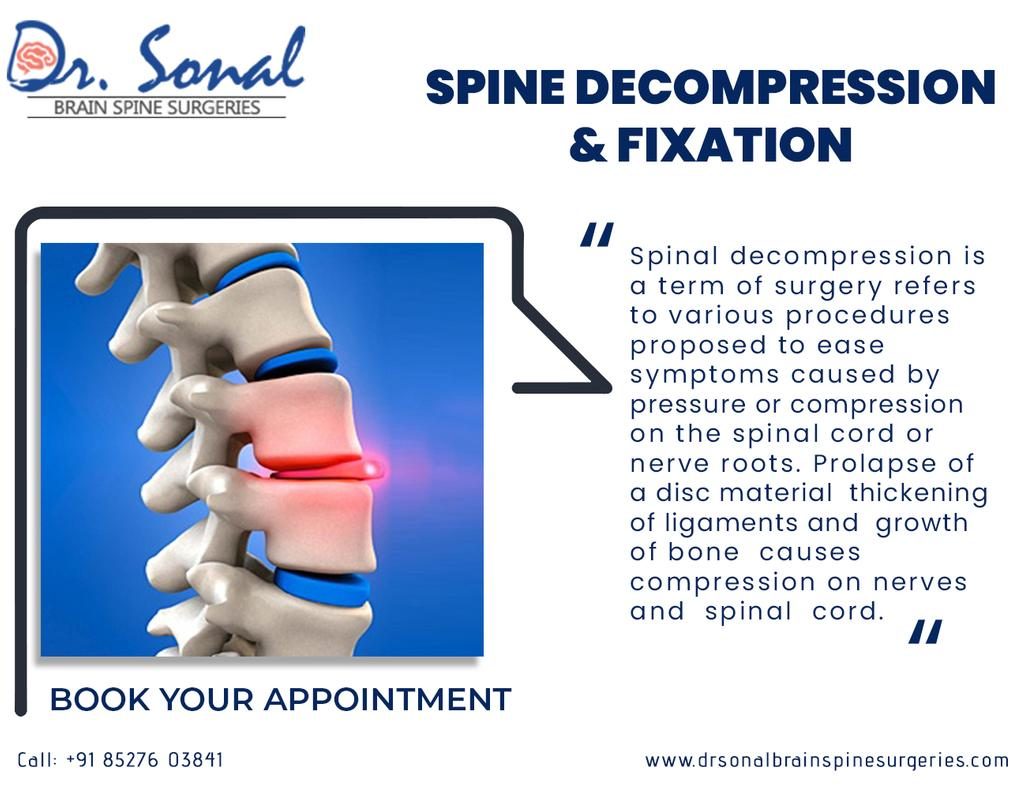 Another common for discomfort arises due to spinal decompression which is medically known as Laminectomy. Initially, spinal decompression is treated by medications from experts and multiple sessions of physical therapy. If the condition of the bones is not improved by these methods, the patient is recommended to perform spinal decompression surgery in Delhi. The cause of this illness is credited mostly to enlarged joints, arthritis, bone spurs, thickened ligaments, and bulging discs.
During the surgery, the most affected area from the neck to the lumbar region is chosen to be operated on. Spinal Decompression surgery takes place in different ways like Laminectomy, Laminotomy, Foraminotomy, Laminoplasty, and Discectomy. If you face any of the complications as mentioned below, contact a doctor immediately.
Weakness and pain in your foot or any area on your leg.
No result from the physical therapy sessions.
Pain in the leg when you walk or stand.
Dr Sonal Gupta is most recommended Spine Surgeon in Delhi. At the Fortis Hospital, she consults and performs operations with the title of the Senior Brain and Spine Surgeon. Adding a feather to her cap, she has also worked at the Salford Royal Hospital in Manchester, UK, in the 20 years of her experience in the field.
When you have any major complication like Spinal TB or Spinal Decompression, it is wiser to choose a doctor with expertise in that specific area of concern. Dr Gupta is also recommended for Paediatric neurosurgery in Delhi region. So, you can never go wrong by choosing an expert as her, for your surgeries.